Witnessing & documenting Mitchell & Halle's downtown Tulsa proposal session was such an amazing experience!
If I could pick one person I know that exudes joy every time I see her, I would say Halle. She has the most contagious laugh, she is an extremely talented human being/florist, and she never fails to bring a smile to my face. When Mitchell told me that he would be proposing to Halle, I knew that I needed to witness what would be such a radiant moment. Mitchell exudes the same joy as Halle, and they could not be a better match. Wow.
As the sun was setting at 5th & Boston, Downtown Tulsa – Mitchell & Halle crossed the street towards Topeka and stopped in the middle of the road as Mitchell got down on one knee, pulled out a darling pink velvet box with a dazzling diamond ring inside, and asked Halle to spend the rest of her life with him. Right there and then in the streets – they laughed, hugged, kissed, and celebrated their engagement with SO. MUCH. JOY.
Engagement photos started in the center of downtown as Halle realized what just happened. We walked down the sidewalk, to a rooftop view of downtown and the golden sunlight, then made our way to The Tulsa Club Hotel, where they would share their first meal as fiancé with each other. Mitchell & Halle's proposal was one of the most gleeful I've ever experienced, and I just know that their joy will carry on into their engagement season, wedding, and life together.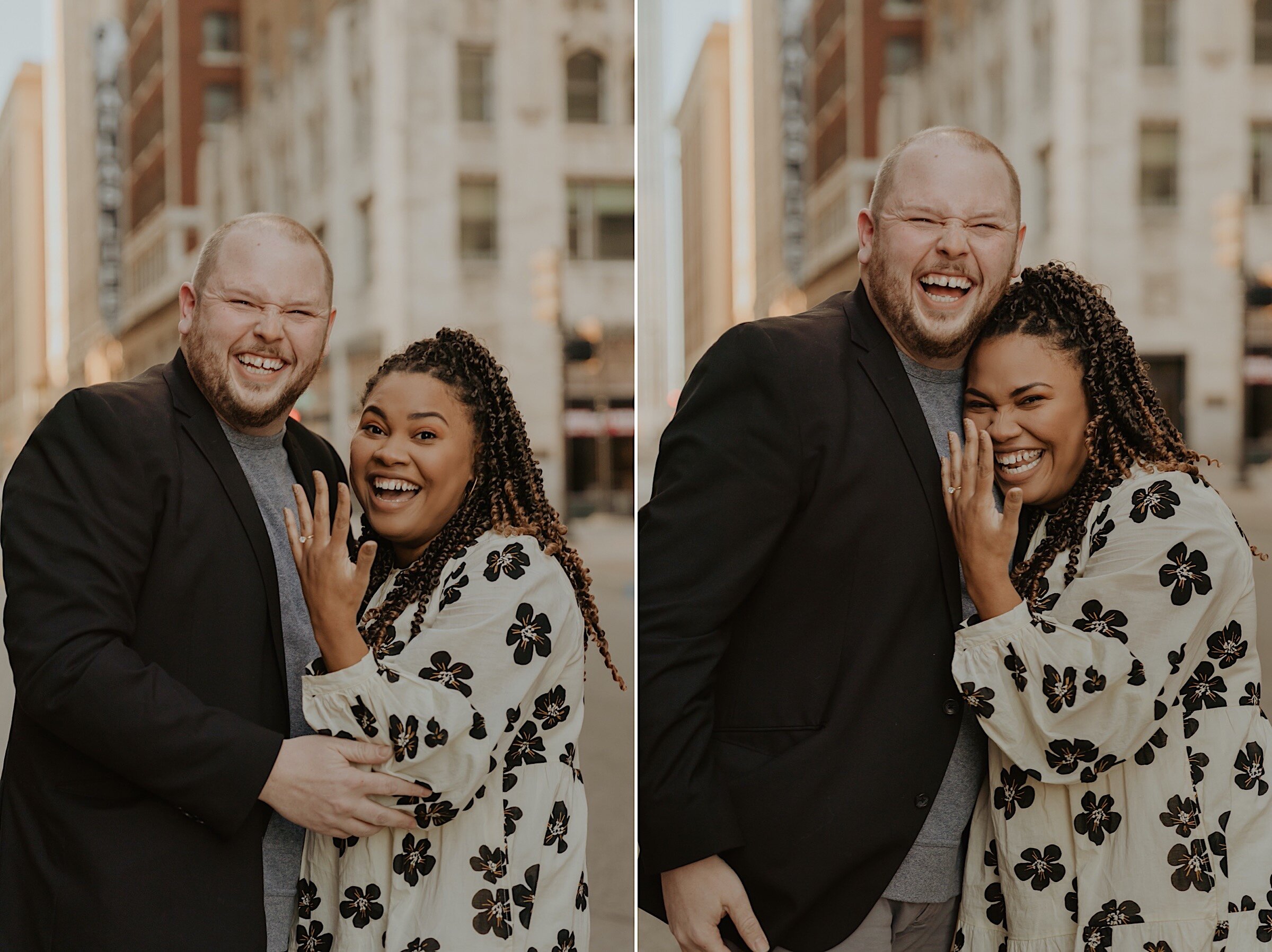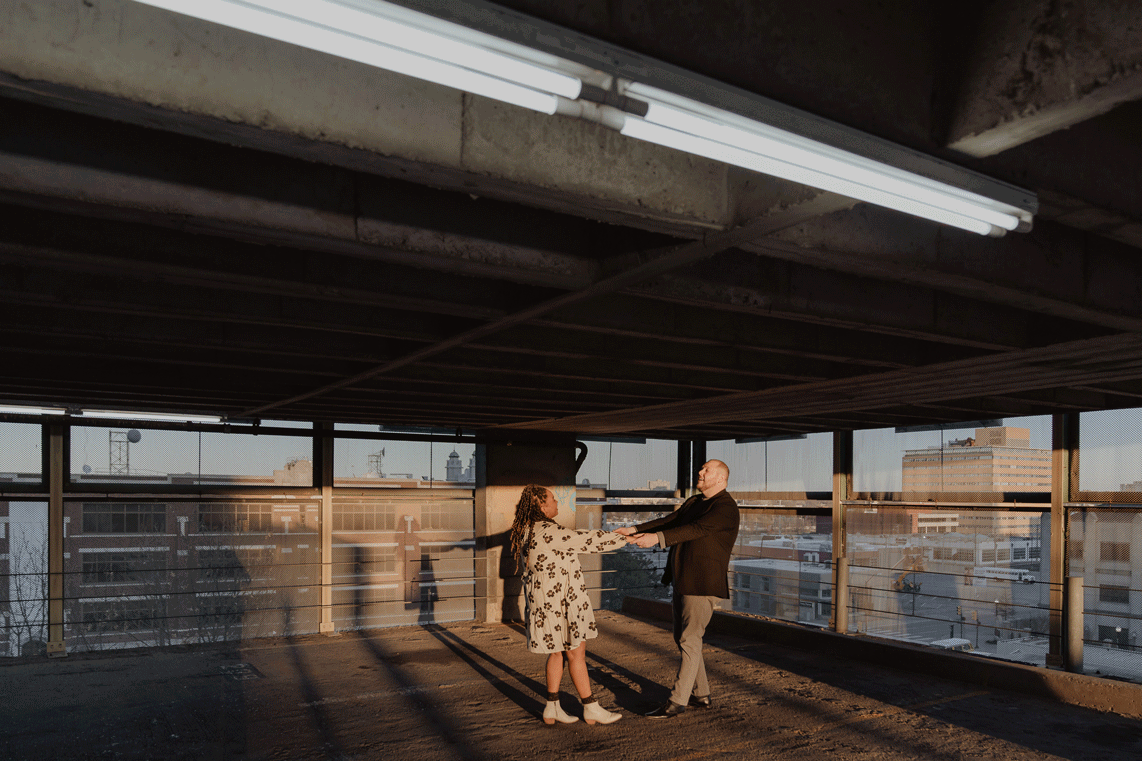 Mitchell & Halle | Proposal Session
Photographer | Jordan Taylor Photography
Location | 5th & Boston, Downtown Tulsa
---
Ready to ask your best friend to marry you?