Ready for to see some killer photos from a cozy session at 21 1/2 Boutique Hotel?
I thought I would bring to the blog a cute in-home couple session with the cutest pair of humans! Taz & Dani joined me at 21 1/2 Boutique Hotel, Downtown Tulsa in the Arts District for a morning session. I love this hotel for its stunning styling, proximity to downtown, giant windows, historic feeling, and functional amenities. From cuddles to giggles, Taz & Dani have so much love for each other. Every time we switched our posing, these two fell naturally into each other, making the vibe immediately cozy and organic. Dani brought their guitar, and for a moment, I turned down my speaker while Taz & Dani sang and played together – a beautiful melody that seemed to stop time. I'm thankful that I have the chance to photograph sweet, talented couples like this.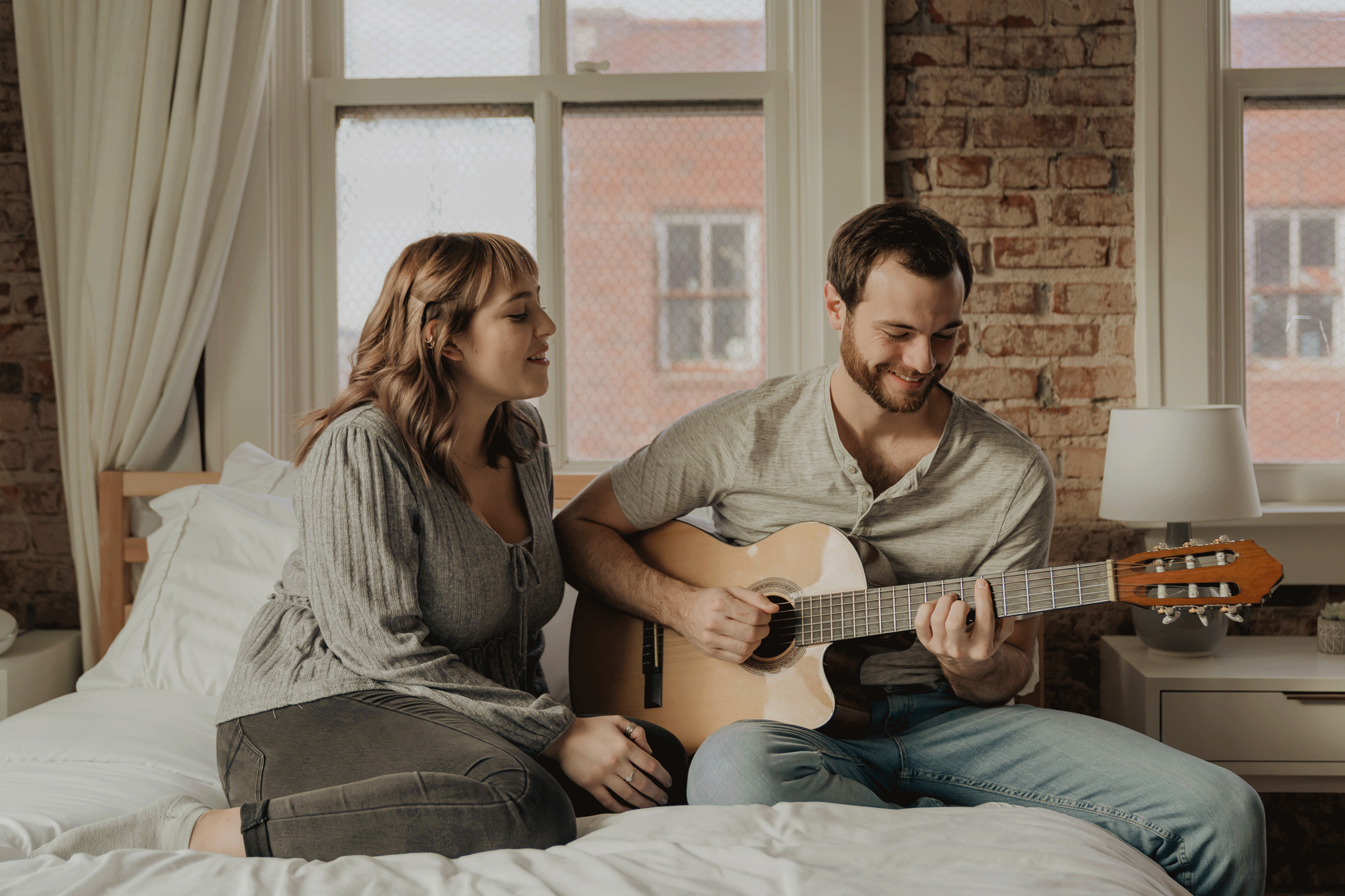 Taz & Dani | Couple Session
---
Want something cozy? An in-home session is the perfect way to stay cuddled up with your love.